We've been inspired by friends who have successfully squeezed an abundance of holiday cheer into shoebox sized apartments. So we wanted to share some of our favorite festive DIY decor!
Better Homes and Gardens gives instructions for potting mini Goldcrest cypress trees indoors for the holidays that can be moved outdoors later on in the year!
There are a few days left to start lighting Hanukkah candles. Martha Stewart offers gorgeous ideas for making your own menorah.
Pick up some greenery and learn how to make a gorgeous holiday wreath from Fellow Fellow.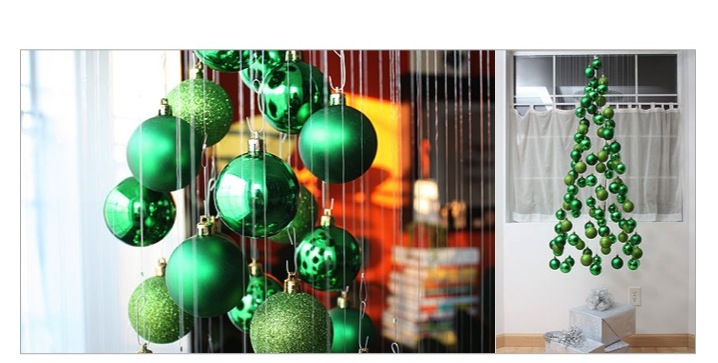 Who needs a living tree when you can make a Christmas mobile out of ornaments? Read how to make one of your own on Not Martha.
At a loss of how and where to display holiday cards? Sweetheart Moments put together some festive solutions!
We've seen some really creative snow globes out there with everything inside them from rubber duckies to snowmen! Learn how to make your own from Make, Bake, & Love.
If you recall our Shell Art posting, you know we love shadowboxes! See Vanessa Craft gives step-by-step instructions for making these fabulous mod ornament displays. We would like them in any fun and bright color!